Summer Favorites Beach Beauty Products
At Riviera Coco we expand our horizons!
We will from now on curate for you the best international Summer products, all the trends and inspiration you need to shine on vacations or during the hot season. 
Since our Pinterest account has became VIRAL! And I have become an official @LikeToKnow.it influencer, I will be sharing with you all amazing Summer items I find for you to glow.
Follow @RivieraCoco on PINTEREST and join the 10+ MILLION girls that get their "Daily Dose of Summer" with us. 
Don't forget to take a look to our dream bikinis and beachwear, in case you fall in love with something 👉🏻 RIVIERA COCO 🌴
 On Today's Blog
Let's talk about all the essential beauty products you need for the hot season!
Summer is totally on and it comes with a lot of aggressions to out skin and hair. We have been researching A LOT! about which products could best help us protect our bodies from the Sun, the salty or chlorine water and heat. 
During summer time we go out much more, and cool parties are all over the place. We want to look glowing and sexy. If you did not had the chance yet to get some tanning, well no worries we got you covered. You will find on this blog fantastic products to enhance your tan and make you feel at your best. 
Let's start! 
Combining the best of skincare with its line of self-tan products, TAN-LUXE develops non-toxic formulas enriched with organic tanning actives. Designed to complement your natural skin tone, the brand's customisable serums, hydrating mousses and gradual oils help you achieve glowy skin without the streaks.
A brand that needs no introduction, Garnier has made a name for itself by providing targeted solutions for all your skincare needs. Packed full of fresh and organic ingredients, including fruits, seeds and flowers, its range of everyday essentials is all about innovative formulas without the confusing lingo. Check out our Garnier at ASOS edit to discover moisturisers, cleansers and face masks for your AM and PM routines.
One of the oldest cosmetics companies in the world, Shiseido boasts over 145 years of Japanese beauty experience. Skip to the best bits with our Shiseido at ASOS edit, including foundations, lipsticks and moisturisers. Our personal faves include the brand's glowy Aura Dew highlighter and rejuvenating Ultimune Power Infusing Concentrate.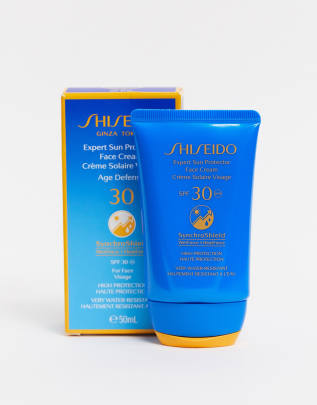 Founded back in 1968, Clinique has gone on to become one of the world's most iconic skin-care and makeup brands – but you already knew that. We're giving props to its Moisture Surge 72-Hour Auto-Replenishing Hydrator and Take The Day Off cleansing balm, which turns into a silky oil when applied. Plus, all of its dermatologist-developed products are 100% allergy-tested and fragrance-free. Healthy, happy skin? Check.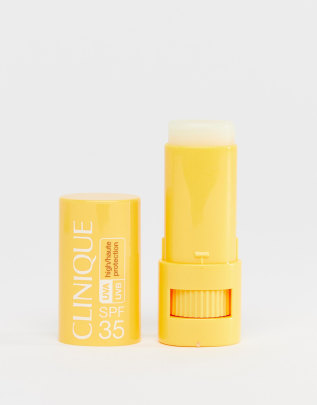 Labelled Australia's favourite tan, Bondi Sands is quickly becoming a firm favourite among fake-tan fans. Formulated with skin-nourishing ingredients including Jojoba oil and Aloe Vera, its mousses and lotions leave you with a long-lasting, bronzed glow – as if you've just stepped off Bondi Beach.
Creating simple and effective solutions for all hair types, discover Beauty Works' range of products and tools, designed to help style, protect and restore your locks.  Beauty Works  has everything from deep-cleansing shampoos for natural and coloured hair to nourishing masks and serums for everyday hydration and shine – it's seriously scroll-worthy stuff. And if you want to refresh your style, check out the brand's ceramic heat stylers, all specifically designed for long hair and extensions. Hello, mermaid vibes.
With 25 years in expertise, Swiss suncare brand Ultrasun's skin protection is known for its once-a-day application. Its sun lotions, sprays and gels offer long-lasting, water-resistant protection from UVA, UVB and infrared A rays.
Get that glow with this amazing Garnier gradual tan moisturiser.
Specially developed for deeper skin tones, it's hydrating formula is enriched with apricot extract to give you a perfect velvet skin.
Designed to help you achieve an even, natural-looking tan, and leave skin feeling softer and more supple.
Offering an all-natural tan, Vita Liberata prides itself on its perfume, paraben and alcohol-free collection. Formulated using organic ingredients, the range includes everything from rich moisturisers with a touch of tan, to odour-free, self-tan gels.
Created by tanning authority Jules Von Hep after a self-confessed lightbulb moment, Isle of Paradise's self-tan products use colour-correcting technology for the ultimate, natural-looking glow. The brand's self-tanning waters, mousses and drops come in shades of peach (light), green (medium) and violet (dark), and are all 100% vegan and organic. Think superfood ingredients like coconut and chia-seed oil, paired with a fresh eucalyptus and peppermint scent.
Like to go bold with your cosmetics? Us too, which is why we're super excited to have Barry M on board. Known for its colour-popping shades, the British brand's lipsticks and liners help you create playful looks that deserve a double take. We're all about its Dazzle Dust powders and Gelly nail polishes, too – they're hella shiny.
Providing a natural tan all year round, St. Tropez offer a professional, streak-free sun-kissed glow with their range of fake tan and tinted moisturisers. Continuously experimenting with textures and tones, the range includes mousses, sheer sprays and body lotions, while bronzing rocks add a hint of colour to the décolletage.
Amazing discoveries right?
We want you to live the best Summer of your life!
Thank you for stopping by. Remember to follow Riviera Coco on Pinterest where almost 10 MILLION girls come every month to get their "Daily Dose Of Summer"!
Always a pleasure to write here for you darling. 
XOXO - Laura ☀️🌴